PROFESSOR AREMU, AMOS OYESOJI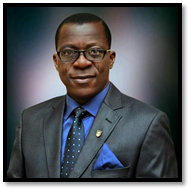 Amos Oyesoji AREMU is a Professor of Counseling Psychology and Criminal Justice Studies. He attended the Institute for Criminal Justice Studies, Portsmouth in the United Kingdom between 2007 and 2008 for his Post-Doctorate Fellowship and Hagai Institute of Advancement Leadership for his Post-Doctoral Fellowship and Hagai Institute of Advanced Leadership Training, Singapore in 2004. He was a recipient of the Commonwealth Academic Fellowship in 2007/2008. He also won the Africa Institute of South Africa Fellowship in 2012 at University of South Africa. He has over 117 publications in local and international journals and books including World Police Encyclopedia, Understanding Nigerian Police: Lessons from Psychological Research and Policing and Terrorism: Challenges and Issues in Intelligence.
Oyesoji Aremu is the Editor, Nigerian Journal of Clinical and Counseling Psychology, Guest Editor, Nigerian Journal of Social Work Education and also on the International Board of Police Executive Symposium Journal, Police Practice and Research based in the United State of America. He is a Fellow of the Society for Peace Studies and Practice and the current Coordinator, Strategic Studies Unit of the Institute. His recent research interests are in Peace Psychology, Security Third Eye Surveillance, Intelligence Sourcing and Psychodynamic Profiling of people in offending behavior.